Remember the proceeds from the sale of the shirts and hats will go to support the WSSA Junior Programs.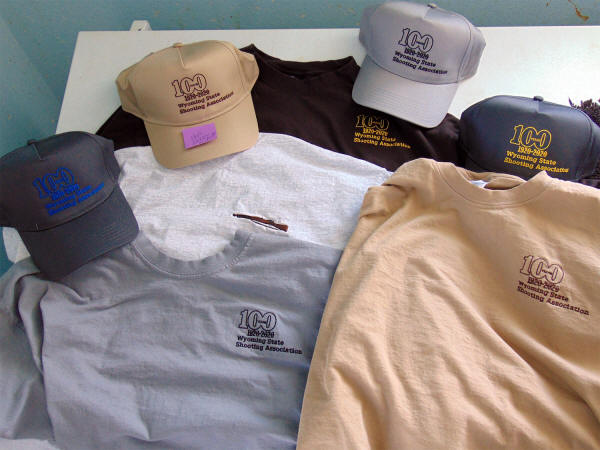 We have some shirts and hats in stock now.
Please allow about 4 weeks for in stock items to reach you.
Please allow about 10 weeks if we have to order it.
Please note we will not order just single items and will gather and combine members request for orders so we can receive the volume discount. We will not ship or order anything unless we have received the $$ first.
Once we receive the funds we will e-mail ya.
More information is below.
HATS





Hats/Caps One Size Fits All.
Dark Gray, Tan, Dark Brown, and Light Gray.
$13.00 for per hat, then add $7.00 for Shipping.
We can send up to 3 hats for the $7.00 Shipping fee. So if you wanted 3 hats thats $39.00 for the hats + the $7.00 for shipping total $46.00

SHIRTS



Shirts, in Sizes Large and Extra Large (We can order other sizes)
Tan in Short and Long Sleeve,
Light Grey in Long Sleeve,
Dark Grey in short Sleeve,
Dark Brown in Short and Long Sleeve.
$20.00 per shirt + $7.00 shipping for up to 2 each shirts.
$20.00 per shirt + $14.00 shipping for 3 to 5 each shirts.
So 4 Shirts = $80.00 + the shipping $14.00 = $94.00
We have a very few of the old patches you see in the left hand side of the picture. We will throw one in for each order for $1.00 if you ask.

Contact: Nick 307 347 8852
wssa.sectrea-spector@wyoming.com