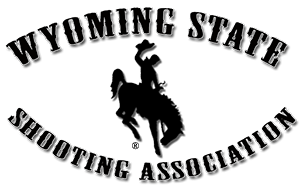 This is to introduce you to the Wyoming State Shooting Association (WSSA),
and to ask for your support.

WSSA is the state affiliate of the NRA, and CMP. Our club is responsible for approving state championship matches in the NRA and CMP disciplines. Our goals are to promote and support the shooting sports as best we are able.

WSSA has over 400 individual members, as well as 16 affiliated clubs in the state. Other activities of WSSA are supporting junior shooting teams and individuals in national level competition, and making service rifles available to members for use in statewide matches.

We support "shall issue concealed carry", "preemption," and "range protection" laws. The "preemption" law allows you to travel throughout Wyoming without concern for breaking local firearms laws as long as you are in compliance with state statutes. The "range protection" law stops attempts to close ranges for noise problems as long as the range was there first. Also, to allow concealed carry permittees who are outside the US on active duty to renew their permit when they return to the US, even if the six month statutory renewal period had elapsed!
Hunting statutes make it clear that possession of a class three firearm is not illegal, but the firearm cannot be used to take game.

The WSSA needs as many members as possible in order to help ensure that conservation, hunting, and firearms friendly laws are realistic, effective, and enforceable in our state.

Please consider joining WSSA. A quick review the application form should help you decide which type of membership is right for you.



Please print and complete the application form, and return to the WSSA.








Wyoming State Shooting Association
Website design by Wyodaily Web Design